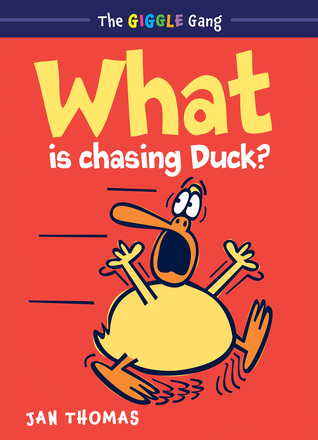 What Is Chasing Duck? Jan Thomas. 2017. HMH. 48 pages. [Source: Review copy]
First sentence: Quack! What is chasing Duck? Quack! You say it's something wild and hairy? Wild and Hairy! Oh dear! Let's get out of here!
Premise/plot: Something is chasing Duck?! Who is chasing him? And why is he being chased in the first place? Duck and friends overreact a little bit, you might say. But that might be expected. This gang has overreacted in the past. Now that they star in an early readers series, should things be all that different?
My thoughts: I really love, love, love Jan Thomas. I love her characters, for the most part. And you can always count on her books for a smile or two. They are also super-super fun to read aloud. Because you can be very expressive while reading her stories.
© 2017 Becky Laney of
Becky's Book Reviews