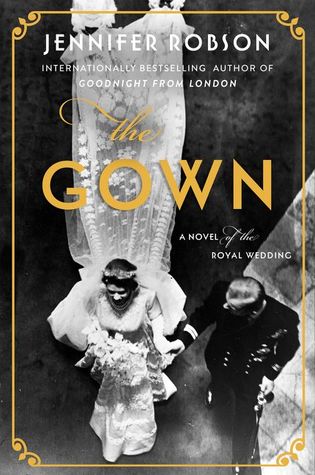 The Gown. Jennifer Robson. 2018. 371 pages. [Source: Library]
First sentence: It was dark when Ann left work at a quarter to six, and darker still when she reached home.
Premise/plot: The Gown is a historical novel (mainly) told in three voices. Ann and Miriam are our narrators from the past--1947. Both young women are embroiderers for Norman Hartnell, one of the dress designers used by the royal family. The third narrator, Heather, is the granddaughter of Ann. Her story takes place in 2016. Her grandmother, Nan, has just died and she's left Heather a few mementos. Heather is just beginning to discover that her grandmother kept a LOT of secrets from the family.
My thoughts: I really loved this one. I both loved and hated the alternating narrators. Whatever chapter I was reading, I wanted to continue on with that story, that narrator. I didn't want to have to wait around for it to be her turn again. The good news was that I liked/loved all three narrators. (Though to be honest, I'd have been just fine with The Gown focusing exclusively on Ann and Miriam.)
Miriam and Ann work on Princess Elizabeth's wedding gown and/or train. But this isn't the dream come true that you might imagine it to be. It is tiring, exhausting work, true--it's tedious work no matter whose gown it is. But because of whose gown it is--there is a lot of demand for details coming from the press. Everyone WANTS to know what the gown will look like. And that is another kind of exhausting.
It is set in England and Canada.
© 2019 Becky Laney of
Becky's Book Reviews